🔍OVER VIEW
✔️ Hydrating and Cooling
✔️Soothes flared and irritated skin
✔️Lightweight
✔️Gel-type Moisturiser
🤝 Maccaron is Authorized seller of COSRX
COSRX IG Official : https://www.instagram.com/cosrx/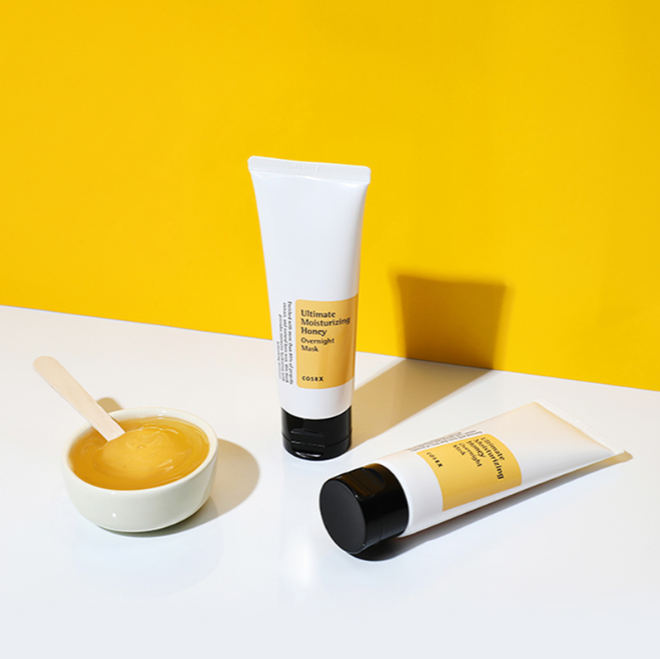 Propolis, the key ingredient of this mask, is jam packed with anti-inflamatory and antibacterial properties that keeps sensitive skin soothed and works to smooth over any breakouts. Beeswax keeps the skin moisturized and Adenosine works to keep the complexion looking bright, full and bouncy.
✏️ Beauty Tip
As a 3-in-1 mask, COSRX Ultimate Moisturizing Honey Overnight Mask can be used as an overnight mask, a wash off mask, or a daily moisturizer!
1. As an overnight mask: Use at the end of the basic skin care routine before bed. Apply a decent amount on the skin.
2. As a wash-off mask: Apply a generous amount of honey mask and leave it on for 15 minutes. Wash off with toner or tepid water.
3. As a daily moisturizer: Use at the end of your basic skin care routine. Then, proceed with your makeup step.