What's inside the box?
📌 Control-T Cleansing Foam 180g
📌 Control-T Toner 200ml
📌 Extreme Cream- mini size 10g
📌 Cream cleansing foam - mini size 15g
📌+ Korean Mask sheet (Carrot) (Farmskin - Pore Purifying)
💰Total Price: Rs. 2999/-
Control-T Cleansing Foam 180g
✔️Consists only of natural cleansing ingredients
✔️Good product for sensitive skin.
✔️Removes excess sebum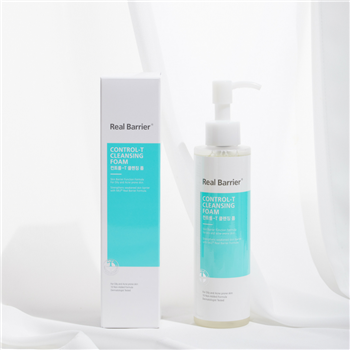 Chemical Surfactant (Sulfate) Although it has strong cleaning power, it removes excessively useful lipids present in the skin and damages the skin barrier, resulting in problems with the skin. On the other hand, natural cleansing ingredients gently remove sebum and waste while protecting skin barrier. Therefore, if the skin is fragile or sensitive, it is better to avoid the sulfate-based chemical surfactants.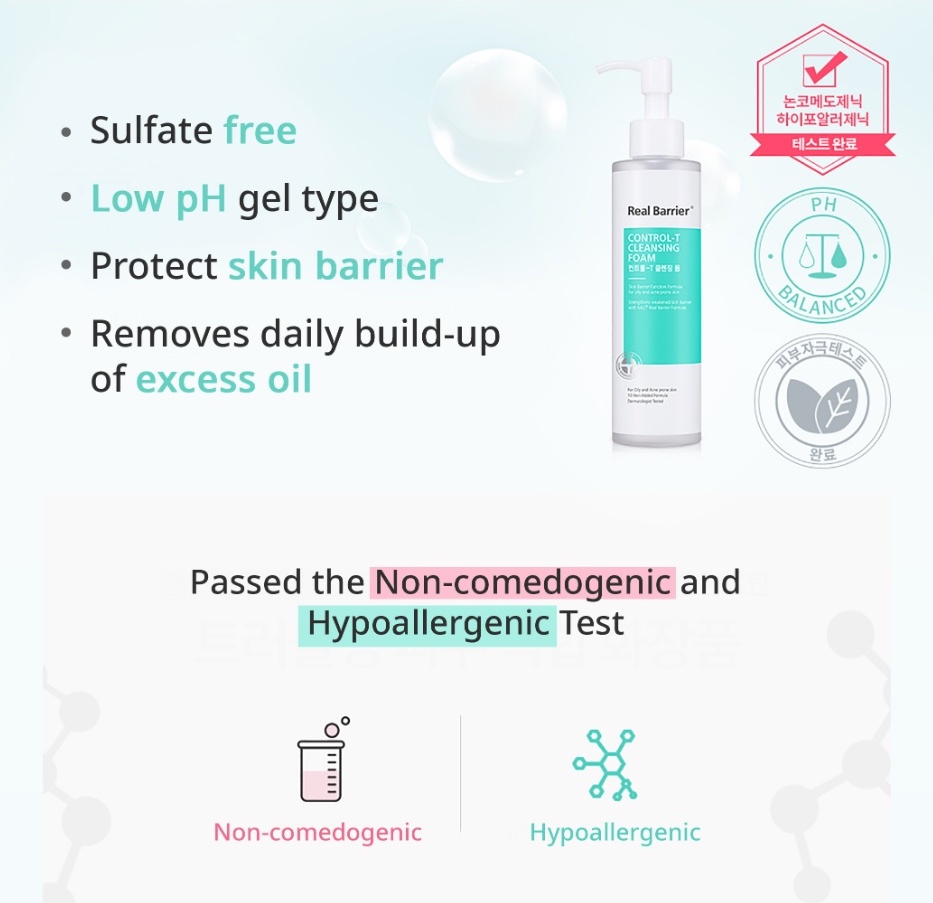 It has PH concentration that is most similar to skin.
Healthy skin generally maintains a low acidic pH of 4.5-6.5. This product can remove only dirt while maintaining the skin's protective film at a pH similar to healthy skin. If you use a slightly acidic product is a good help to protect your healthy skin.
🧪Formulation: This product is a clear liquid type, low pH, and low pH cleansers generally do not have a lot of foaming. Therefore, it is recommended to use point remover after removing it with eye remover. Use this product lightly in the morning and double cleanse twice a week in the evening with double cleansing. Especially use with pore brush.

Fragrance: The product does not contain fragrance, but it has a pleasant scent like honey scent.
---

Control-T Toner 200ml
It has been tested for non-comedogenic and hypoallergenic tests.
This product has three functions:
1.Anti serum control
For the control of sebum, five kinds of evening primroses, brown roots, giant pine needles, elm roots, and red shamrock flowers are used.
2.Moist peel
Removing only the sebum can make the skin feel drier, and it contains a water factor to alleviate dryness. Low molecular weight hyaluronic acid provides moisture, lactinic acid helps remove dead skin cells, and supplements water that lacks a natural moisturizing factor called PCA.
3.Skin Refreshing / Barrier
Calendula, witch hazel leaf, and tea tree were used to soothe irritated skin from the external environment. Tea tree is good for oily skin, and calendula and witch hazel leaves are used by many high-end brands as skin protection ingredients.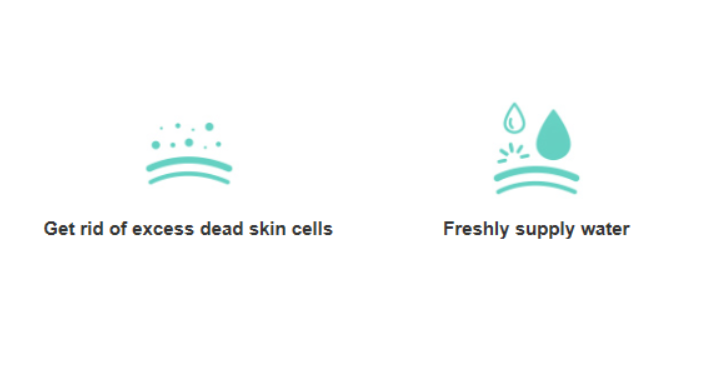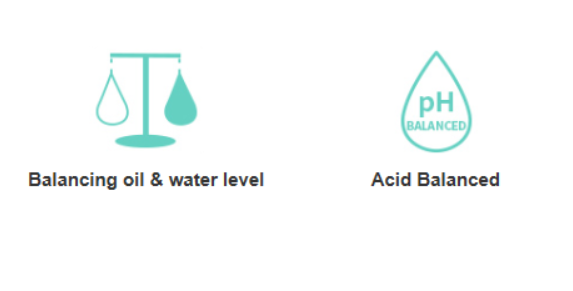 If you want to use this toner for a better effect, we recommend that you wipe your skin with a cotton pad soaked in toner!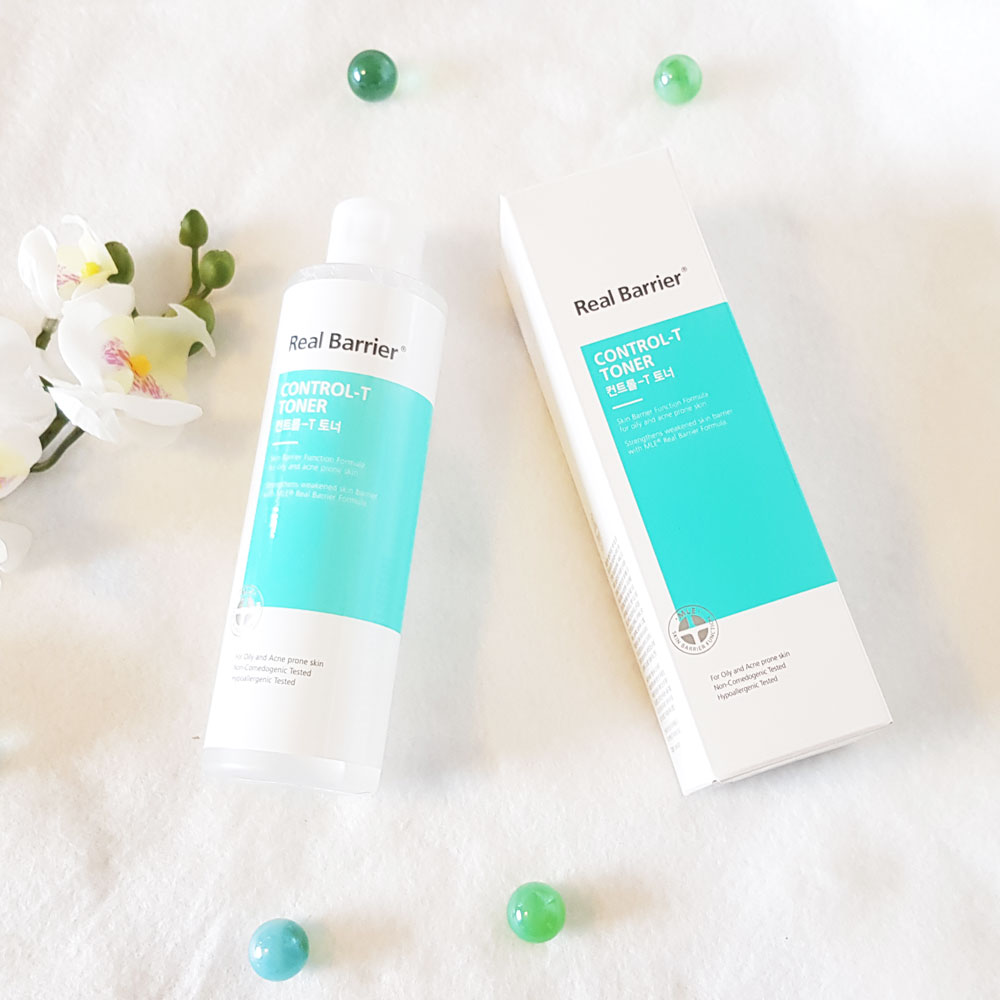 ---
Cica Relief cream 10g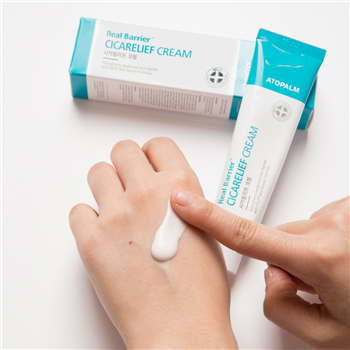 Cicarelief Cream soothes, calms and helps skin recover from external irritations…skin that has been compromised and requires "special care." The perfect cream for those who have skin that requires "something extra."

Cicarelief Cream is formulated with high concentrations of CALAMINE to help protect the skin from outside irritations, PANTHENOL to calm and MADECASSOSIDE to soothe. It can also promote skin recovery after minor dermatological procedures as well as during and after monthly breakouts and blemishes.
---
Cream cleansing foam 15g
✔️Cleanse, soothe, moisturize with Cream Cleansing Foam.
✔️Containing Panthenol, Allantoin and Madecassoside
✔️The perfect CREAM CLEANSING FOAM for dry and sensitive skin
✔️Contains NO Parabens, Mineral Oil or artificial fragrance
✔️Cleanses and moisturizes with natural ingredients including Sunflower Seed Oil, Broccoli Sprout Extract, Wheat Sprout Extract and Bergamot Fruit Oil.
✔️Calms and soothes with an Aroma Complex of Lavender Oil, Lemon Peel Oil and Vetiver Root Oil.
---
Free gift [Farm Skin] Carrot Mask sheet
Carrots, the super food and repository of vitamin A, help maintaining clear skin texture and pores.