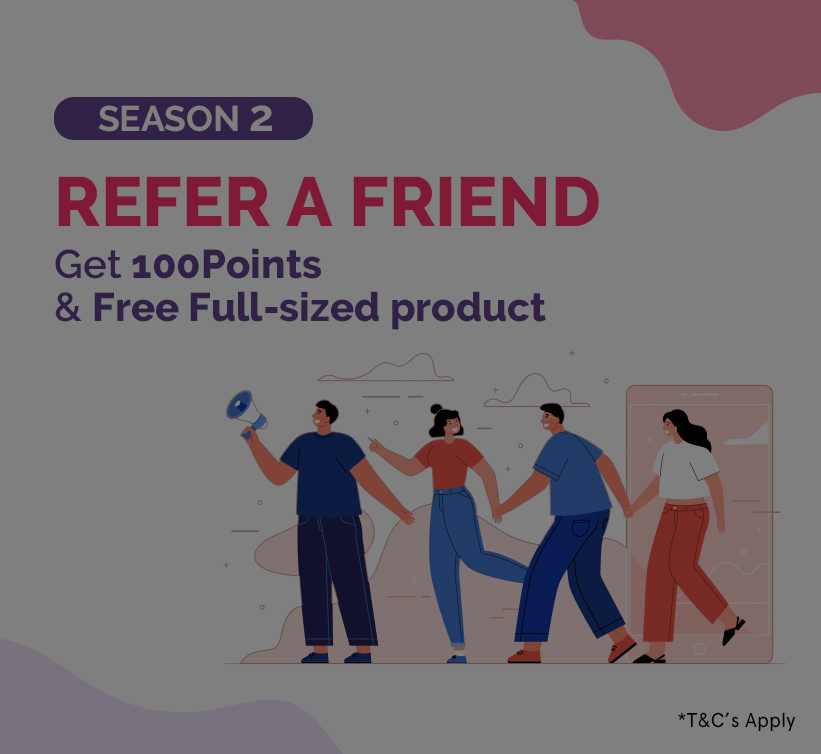 Want to know your referal code?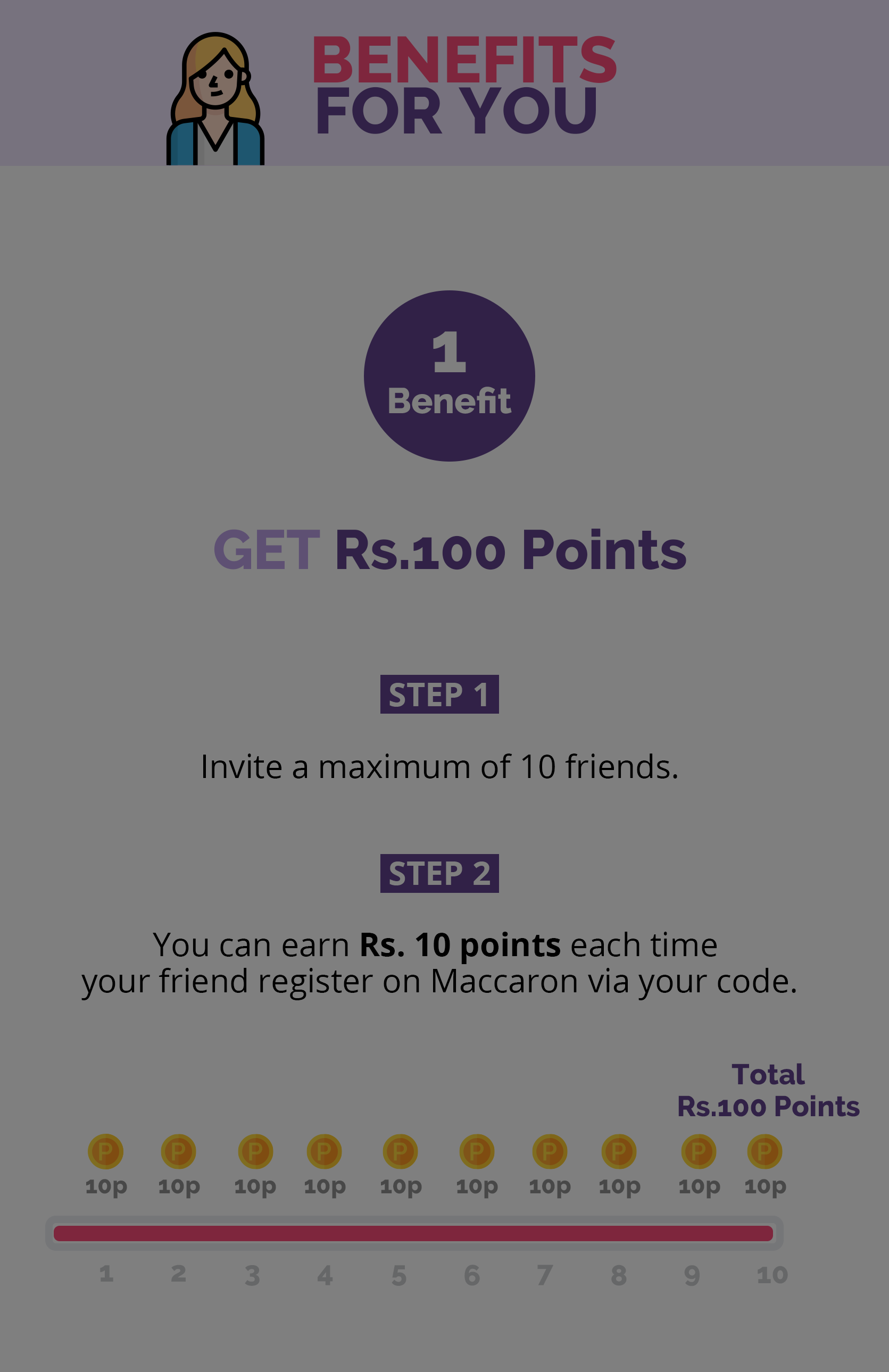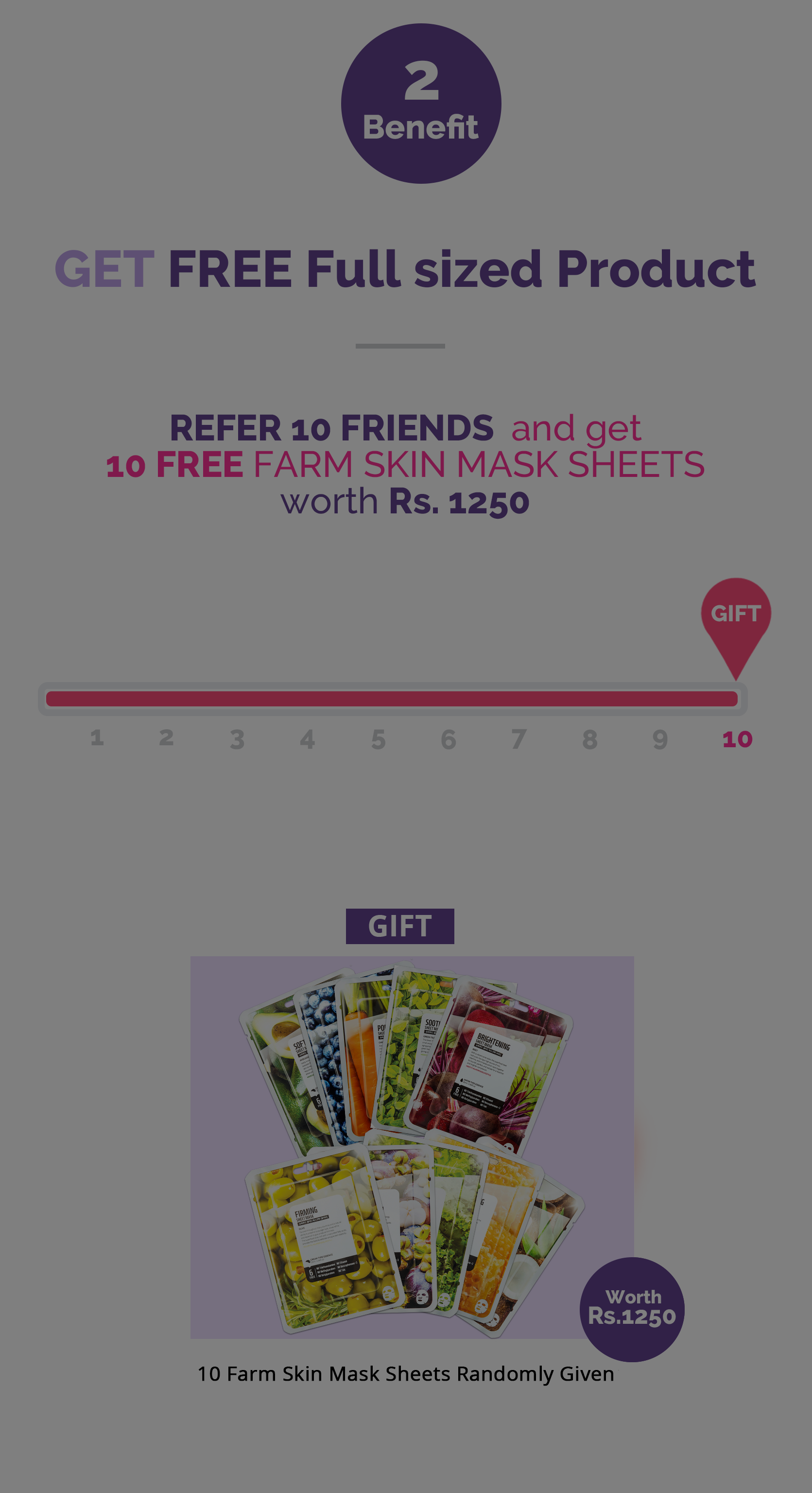 Terms & Conditions
Event closed on June 10th, 11:05am
All gifts will be sent out after June 15th!
You will receive points only when your friends complete the sign-up process along with mobile verification through the code you share.
Your friend joins the Maccaron, enters their address and gets a free gift.
We do not allow duplicate mobile numbers at the time of registering. Each friend should be a unique account.
Points can be used at all times on the Maccaron website, unless mentioned in an event T&C to not use it.
The Freebie products are subject to change depending on the stock availability.
We will change the gift without informing.
Welcome Gift will not be shipped to any user who provided fake/duplicate numbers and duplicate shipping address details.
Once the gift is picked up from our warehouse & is out for delivery, our 3rd party courier services will be notifying you through SMS.
We will not change the shipping address once the product has been shipped (only in the case of Welcome Gift). Bear in mind that the gift will not be shipped again.
The user will only receive the Welcome Gift if the shipping details are filled out correctly.
The gift cannot be returned.
The address & phone number must be valid & correct.
There are limited stocks of the Gift, so the event will change without any notice.